Ongoing Foundation Projects
Ongoing Foundation Projects
The Chino Hills Summer Day Camp
Youth Day Camp Scholarship Program
The Chino Hills Community Foundation funds Summer Day Scholarships to assist Chino Hills families who are experiencing financial hardships. A limited number of scholarships are awarded based on financial need.
The Chino Hills Summer Day Camp is a 9 week program designed to involve children from ages 6-12 in a safe, fun, active, and educational environment. It is geared toward creativity in arts and crafts, sports, games, indoor activities, and the opportunity to make new friends. Summer Day Camp will be offered at Grand Avenue Park Community Building, 1301 Grand Avenue, and Mystic Canyon Park Community Building, 6424 Mystic Canyon Drive. Scholarship benefits are the total cost of the 9 week program. The estimated cost is $1,188. The program is limited to qualifying children 6 to 12 years old.
For additional information about the Scholarship Program, please call visit www.chinohills.org/YouthScholarships, email chcfoundation@chinohills.org or call (909) 364-2736.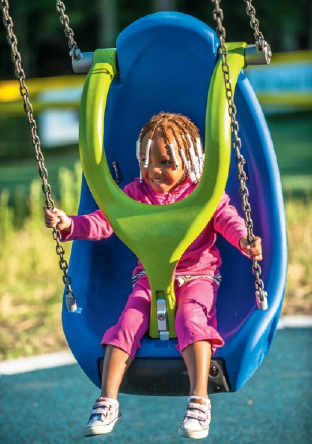 The Community Foundation has funded three adaptive swing for three playgrounds in Chino Hills. Adaptive swings are specially designed swings for special needs individuals.
We have been told that adaptive swings are the number one most enjoyed piece of play equipment by special needs individuals. Our Foundation can make a difference and we are thrilled to make this happen.
The Foundation will continue to explore a variety of amenities to enhance recreation and enjoyment in our city.