ABOUT US
Chino Hills Community Foundation
What Is The Chino Hills Community Foundation?
The Chino Hills Community Foundation is directed by 17 board members including city council members Cynthia Moran and Peter Rogers. The board sets the strategic direction for fundraising and donations while pitching in to plan and work the events.
The Foundation's fundraising efforts are anchored by our signature community event, the Chino Hills Wine Walk. This event helps drive our quest to raise money for the many good projects we support in the community. But, just as important, is our mission to ensure everything we do is tied to events that create a sense of community.
The donations to the community are broad and important. We have donated $70,000 to the Library in 2009, $335,000 to fund computers, furniture and artwork inside the then new Community Center in 2014, $75,000 for Chino Hills trails enhancements in 2018/19, and $170,000 to fund the large playground at the new Los Serranos Park in 2019.
Our current project is to fund $100,000+ for the soon to be constructed Inclusive Playground at Crossroads Park for kids with disabilities. The construction of that project commences in 2023. Smaller sums have been donated to the 2019 to the new Veteran's Memorial, class and summer day camp scholarships for kids, AEDs, and trauma kits at locations around town, military service member banners, and donations for families in need at Christmas time.
Besides our signature events, we have built on our sense of community with Jazz and Blues Festivals, a yearly Kid Art Day, and our yearly Concert Series. In total, the Foundation has raised more than $1,900,000+ in our first 14 years.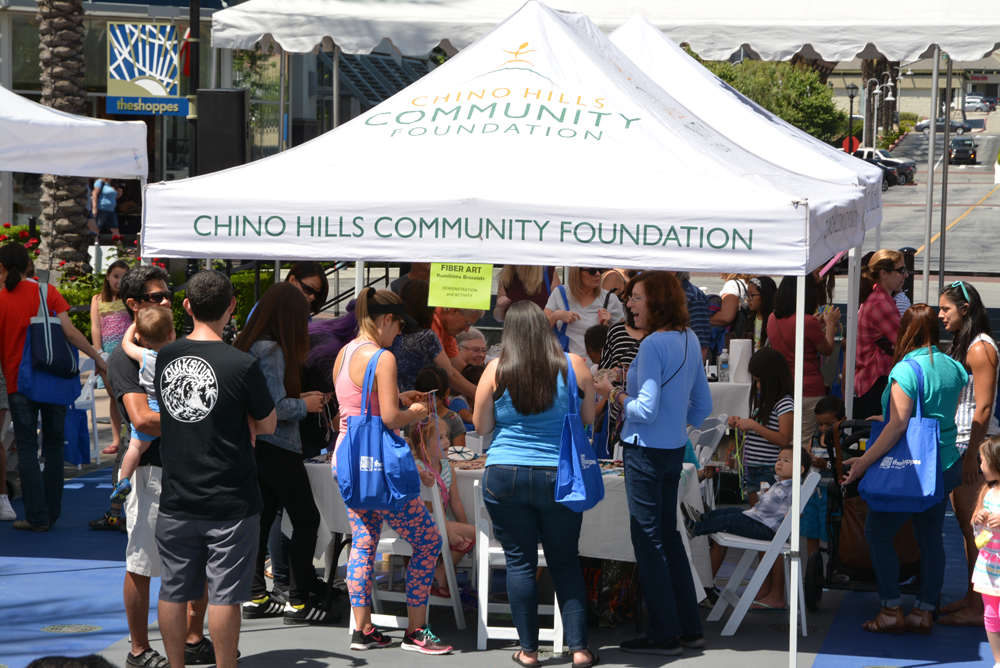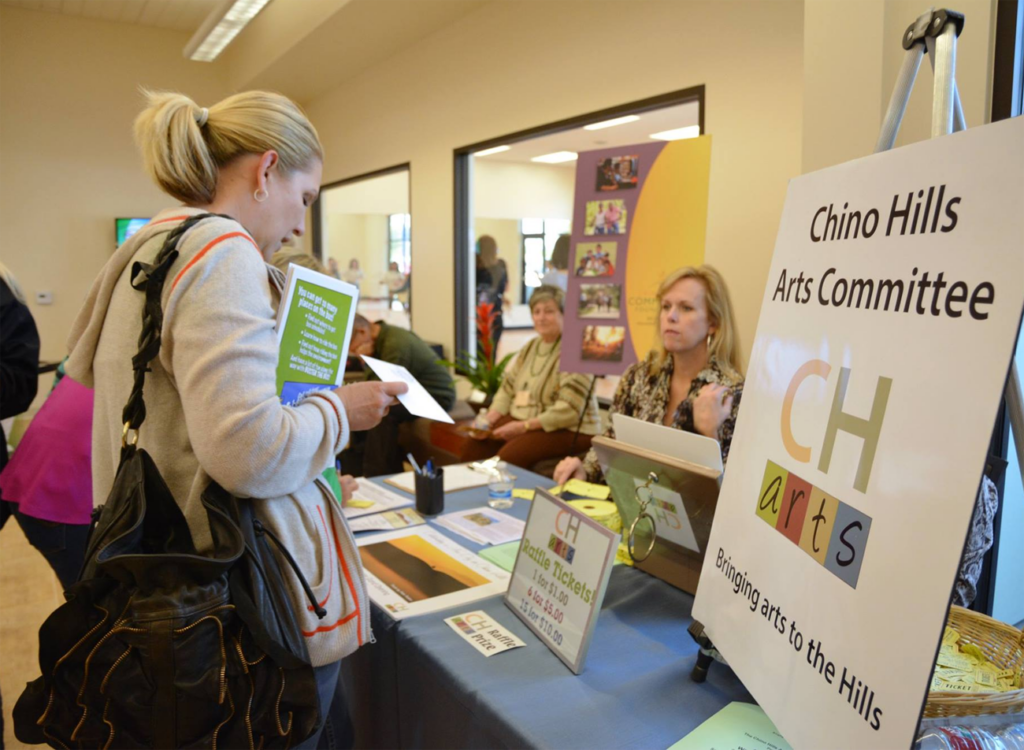 The Chino Hills Arts Committee (chARTS)
chARTS is the branch of the Foundation that works to create an enriching environment for culture and the arts in Chino Hills through events, workshops and other activities.
chARTS is led by a group of local artists who represent a wide area of expertise such as: fine arts, music, creative writing, theater, graphic arts and more.
Sponsored events thus far include author talks, theater productions, arts shows and concerts.