CHCF Board Members
Who We Are
What Is The Chino Hills Community Foundation?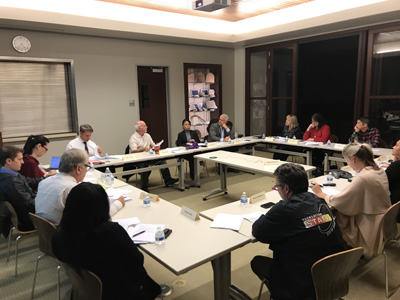 The Chino Hills Community Foundation is directed by 16 board members including city council members Cynthia Moran and Peter Rogers. The board sets the strategic direction for fundraising and donations while pitching in to plan and work the events.
The Foundation's fundraising efforts are anchored by two signature events; the Wine Walk and Home Tour. These events help drive our quest to raise money for the many good projects we support in the community. But just as important is our mission to ensure everything we do is tied to events that create a sense of community. The donations to the community are broad and important. We have donated $70,000 to the Library, $335,000 to fund computers, furniture and artwork inside the Community Center in 2014, $75,000 for Chino Hills trails enhancements in 2018, and $170,000 to fund the large playground at the new Los Serranos Park in 2019.
Smaller sums were donated to the 2019 Veteran's Memorial, class scholarships for kids, summer day camp for kids, service member banners, and families in need at Christmas. Our current project is to fund $100,000 for the soon to be constructed Inclusive Playground at Crossroads Park for kids with disabilities. Besides our signature events, we build on our sense of community with Jazz and Blues Festivals, a yearly Kid Art Day, and our yearly Concert Series. In total, the Foundation has raised more than $1,375,000 in our first 13 years.
MEET THE CHINO HILLS COMMUNITY FOUNDATION BOARD MEMBERS